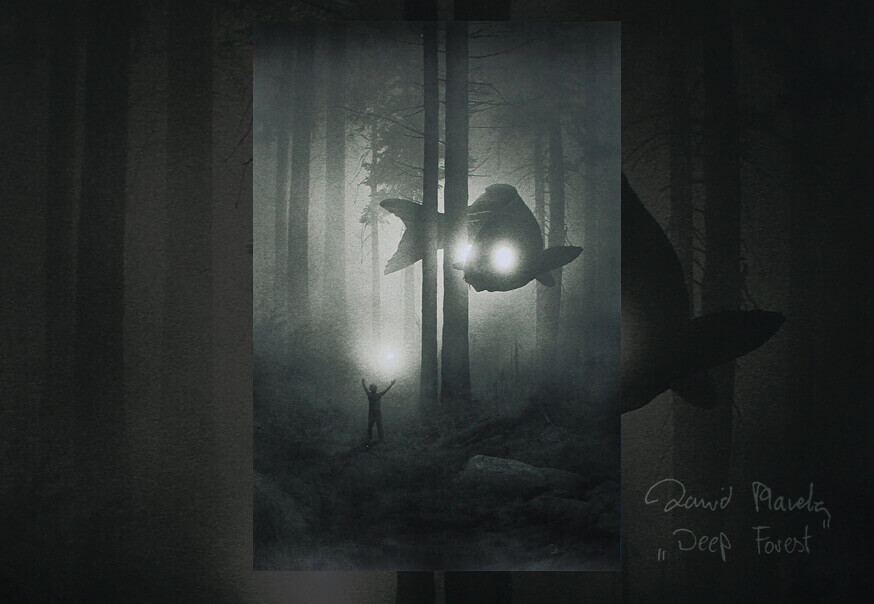 We are thrilled to inform you that a limited edition screen print titled "Deep Forest" created by Dawid Planeta is now available on our site. "Deep Forest" was released as the first piece of his popular series "Mini People" and this masterpiece marks a major turning point in his career as an artist.
"Deep Forest" is a special artwork for Planeta that helped him to find a delicate light in the darkness of the depression from which he suffered. Here is what Planeta had to say about the birth of "Deep Forest", when we sat down for an interview:
"It was then when I created the first picture from the series – a fish floating between the trees in a dark forest with a small figure standing in front of it. It was the first thing in months that gave me even the slightest feeling of excitement. A delicate light in the darkness. A gentle breeze of fresh air. I knew I have to continue to keep that light alive. It was my chance to find a way out. To follow the light. To find myself and change my life."
Each piece of art for the "Mini People" series has its own mythical story and is paired with a meaningful quote in order to lead the viewer to deepen their perception of the story. "Deep Forest" is paired with the quote "Never go into the deep parts of the forest, for there are many dangers there, both dark and bright, and they will ensnare your soul," by American author Robert Beatty.
Since "Deep Forest" can be interpreted in many ways, each viewer is encouraged to imagine their own story and to spend some time pondering the complexities of the artwork.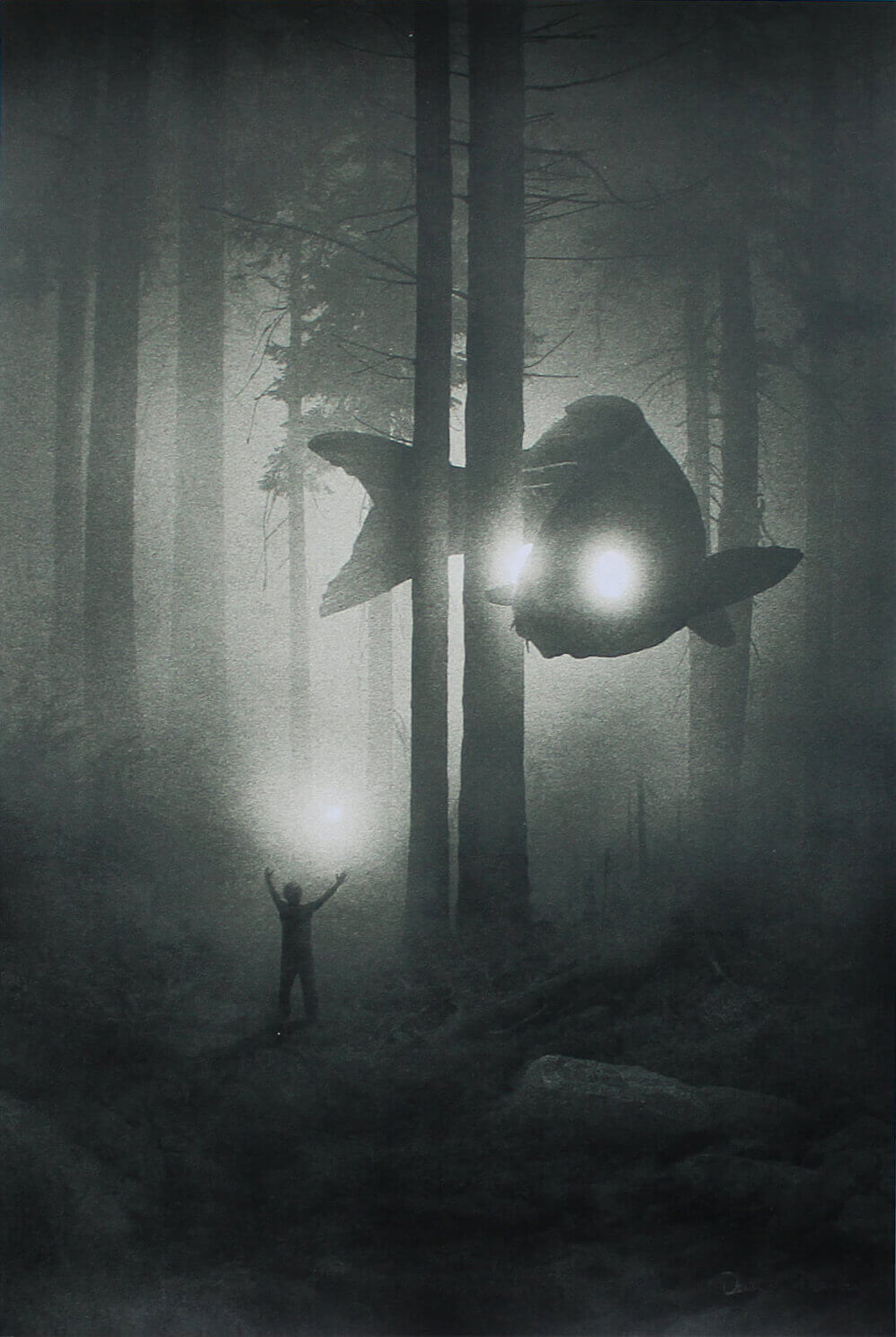 "Deep Forest"
Medium: 7 colour screen print
Size: 411 × 611 mm  (16.18 × 24.05 inch)
Edition: AP
Signed and numbered
Year of creation: 2019

¥ 11,000
Now available on our website