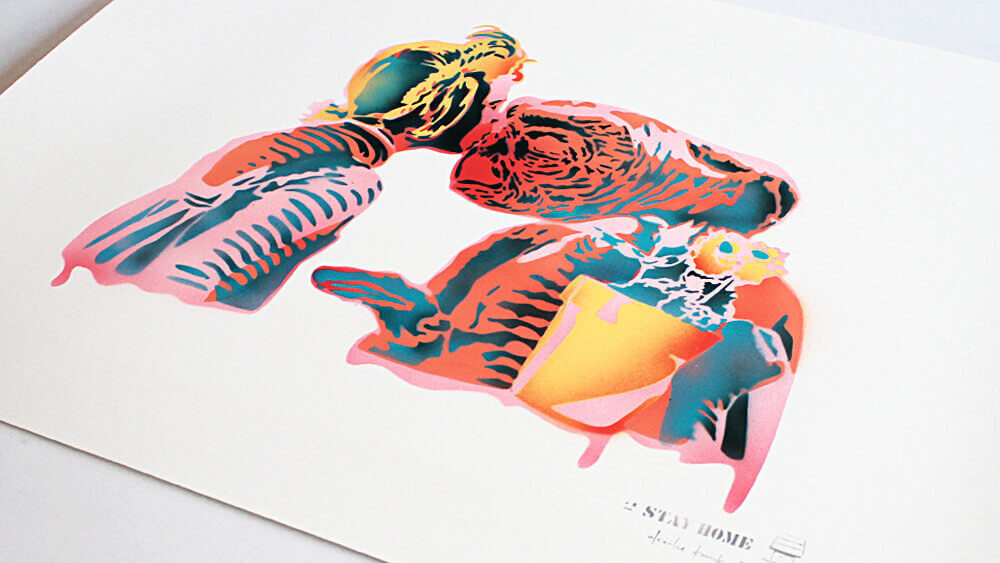 We are thrilled to inform you that a brand new art piece entitled "A Kiss with You" created by Japanese artist Kansuke Akaike is now available on our site. We have released two limited edition versions of the piece, including a standard one, and a special edition. Both were created by the artist using intricate stencils and an airbrush with acrylic paint.
We don't know when the coronavirus pandemic will be resolved. Since most people have been interacting with others less than before due to social distancing, the current situation we are facing is causing an increase of negative emotions such as fear, anger, and loneliness in people all around the world. Kansuke wondered if creating art would be meaningful at this time or if it would be frivolous. He had also been feeling very negative, and began to consider what role art could play in getting rid of the negative emotions during these tough times. 
He decided to fund his 'Stay home art project' in April and since then he has been posting portraits of celebrities requested by his Instagram followers. Regarding the purpose of his project, he says, "I want to create artworks through this project that can be a source of emotional support for people staying at home right now". He has , so far, posted portraits of 18 celebrities such as former lead singer of American rock band Nirvana Kurt Cobain, MMA fighter Kyoji Horiguchi, and the characters Doc and Marty McFly from "Back to the Future" on Instagram as recently as October.
"A Kiss with You" was created with the same motivation as 'Stay home art project' with a focus on the importance of interaction in the era of the coronavirus pandemic. The farewell kiss from the girl depicted in the art piece reminds us once again of the preciousness of interaction. Whether your opponent is a human, an animal or an extraterrestrial, emotions are only experienced after meaningful interactions. We hope that Kansuke's works of art will bring some comfort into your life.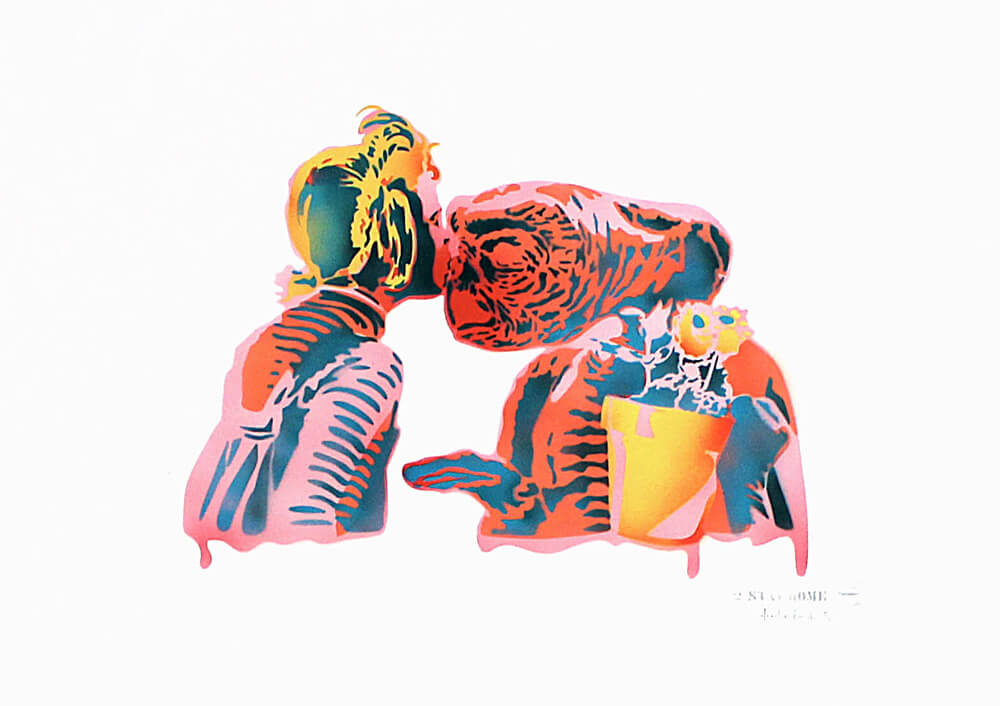 "A Kiss with You"
Medium: Stencil, spray paint with acrylic paint on paper
Size: 540 × 380 mm (21.26 × 14.96 inch)
Edition: 5
Signed and numbered
COA: Exist
Year of creation: 2020

¥ 20,000
Sold Out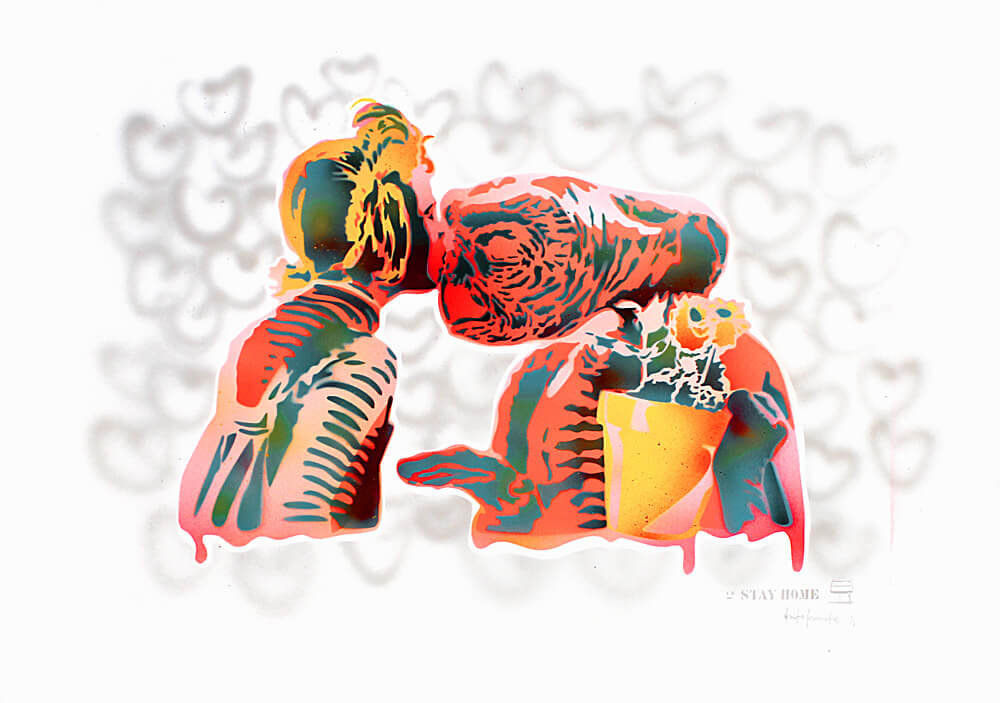 "A Kiss with You (Special Edition)"
Medium: Stencil, spray paint with acrylic paint on paper
Size: 540 × 380 mm (21.26 × 14.96 inch)
Edition: 1
Signed and numbered
COA: Exist
Year of creation: 2020

¥ 30,000
Sold Out

Kansuke Akaike
Kansuke Akaike is an artist who was born in Kyoto, Japan in 1974. His stencil art, delicately depicting realistic expressions of his subjects has been showcased at solo and group exhibitions both within and outside of Japan. His first solo exhibition outside of Japan "Dogs and Drive" took place in Sao Paulo, Brazil in 2007. He changed his base from Tokyo to Shizuoka in 2015. Kansuke then opened his solo show "The Sea for Everyone" in Kanagawa. This show had a theme of highlighting the issue of marine debris in our oceans. In addition to these shows, Kansuke designed posters for Wheelchair Basketball World Challenge Cup 2018 and the Hi-STANDARD x Sky Perfect TV #playthegift Campaign. He started his project "Stay Home Art Project" in April, 2020 where he has been posting portraits of celebrities requested by his Instagram followers