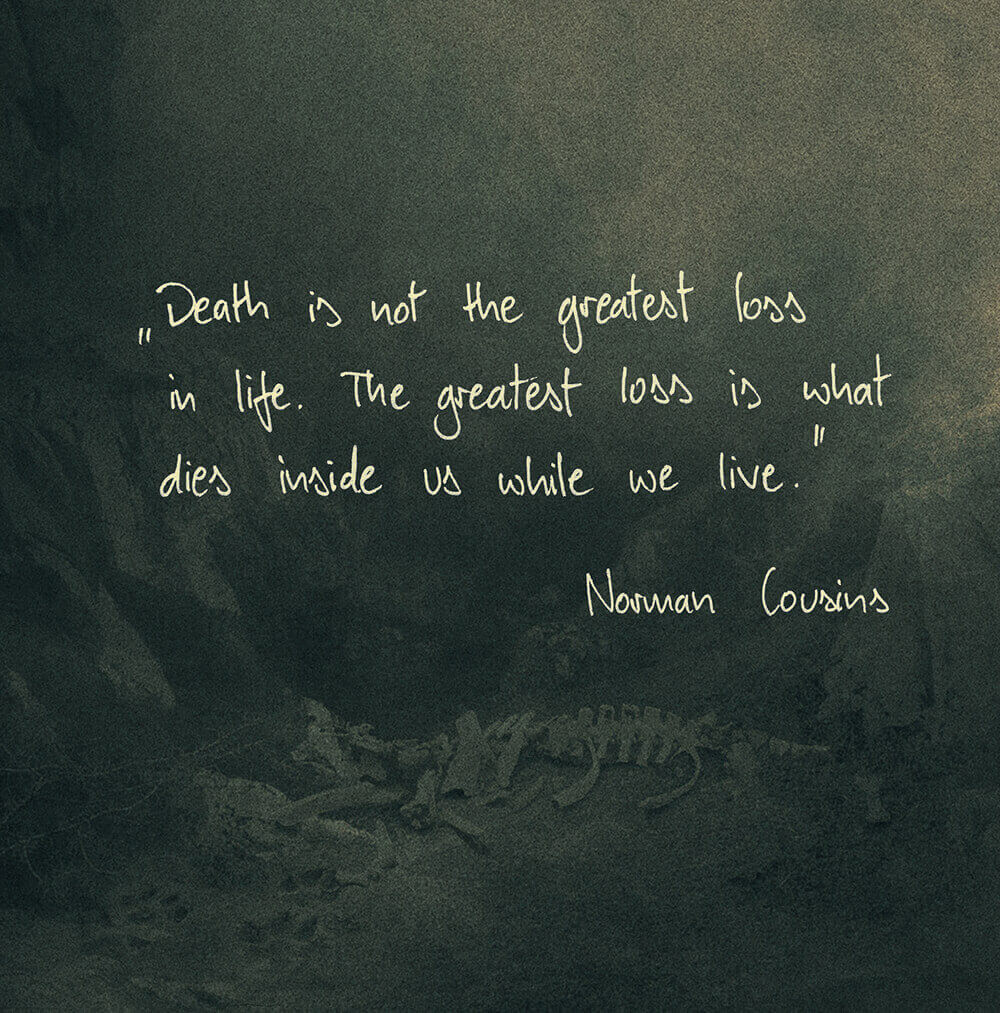 "The greatest loss", 2020, ©Dawid Planeta
We introduced you to Poland-based artist Dawid Planeta in an interview a few months ago and would like to dive deeper into his most recognized series "Mini People" this time.
The "Mini People" series explores Planeta's personal experience with depression, visualizing his mental journey through dark times. The theme is already unique on its own, but there is one more aspect that other works don't have: every artwork is unveiled along with a meaningful quote. Regarding the pairing of his work with quotes, Dawid describes the following:
"After finishing a work I have a strong feeling about the message it's trying to deliver but it's difficult for me to put it in words.So I set out to look for the right words – I read hundreds of quotes looking for the right one, usually narrowing it to the key words that seem to be most important. I'm looking for words that feel right, that will give me a sense of completeness. I don't want a quote to explain the picture or to repeat what the picture is already saying. I want it to continue the story, helping it to expand. It has to be not too far and not too close to the message of the picture. I don't want them to compete, I want them to complete each other."
We are now introducing five works of art from the "Mini People" series along with their respective quotes.  Try to imagine finding your own interpretation for each piece referring to his above remark and quotes.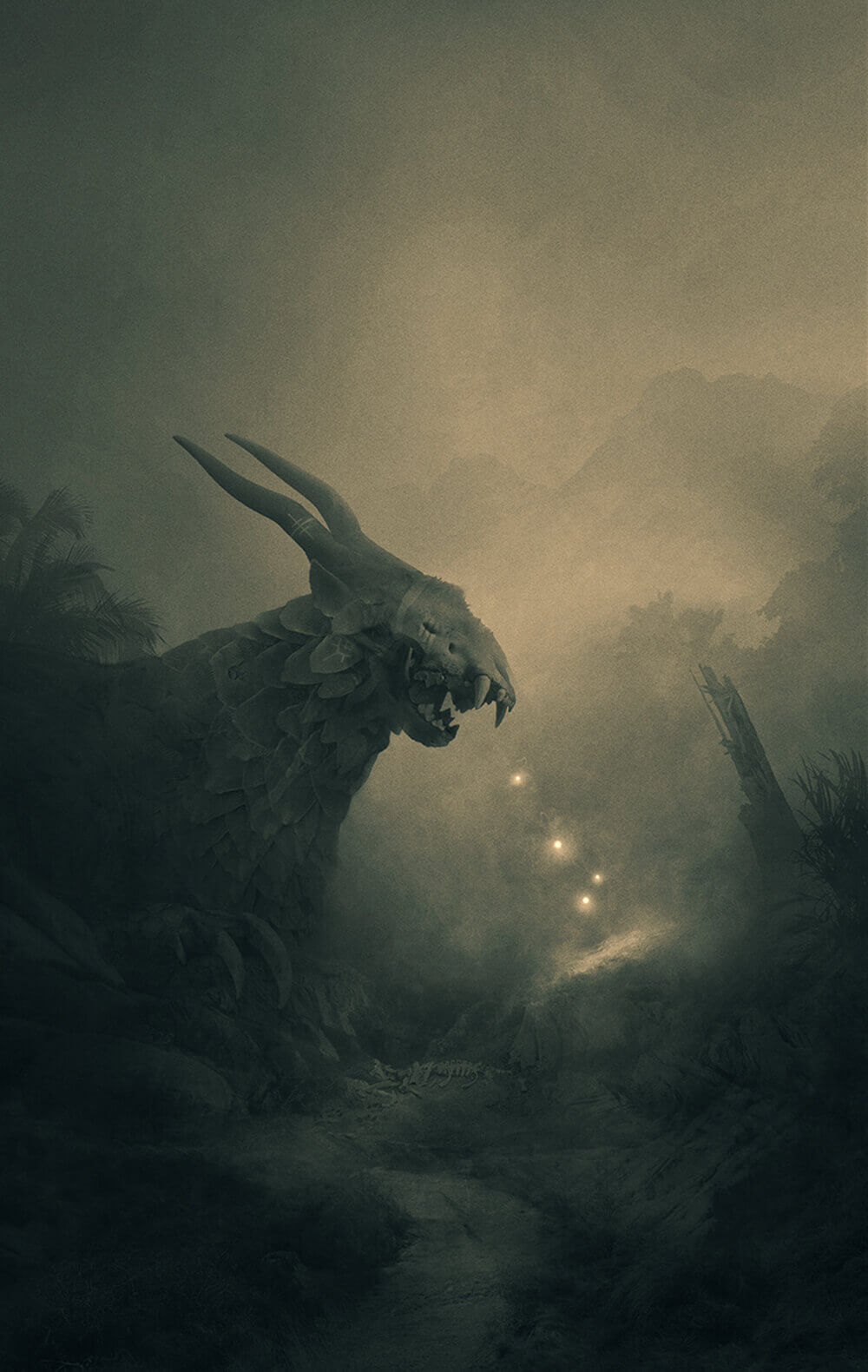 "The greatest loss", 2020, ©Dawid Planeta
The greatest loss
"Death is not the greatest loss in life. The greatest loss is what dies inside us while we live."
-Norman Cousins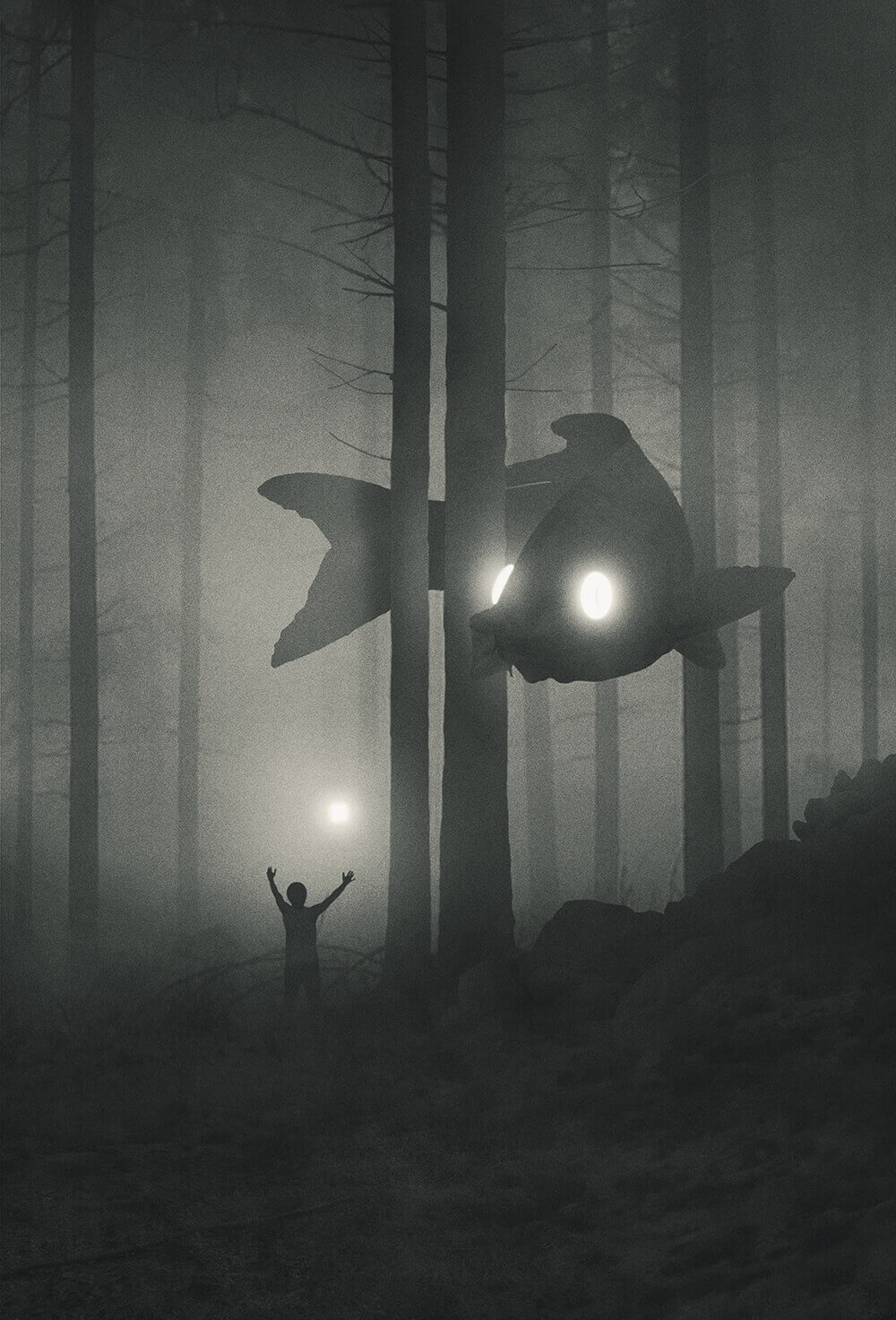 "Deep Forest", 2017, ©Dawid Planeta
Deep Forest
"Never go into the deep parts of the forest, for there are many dangers there, both dark and bright, and they will ensnare your soul."
-Robert Beatty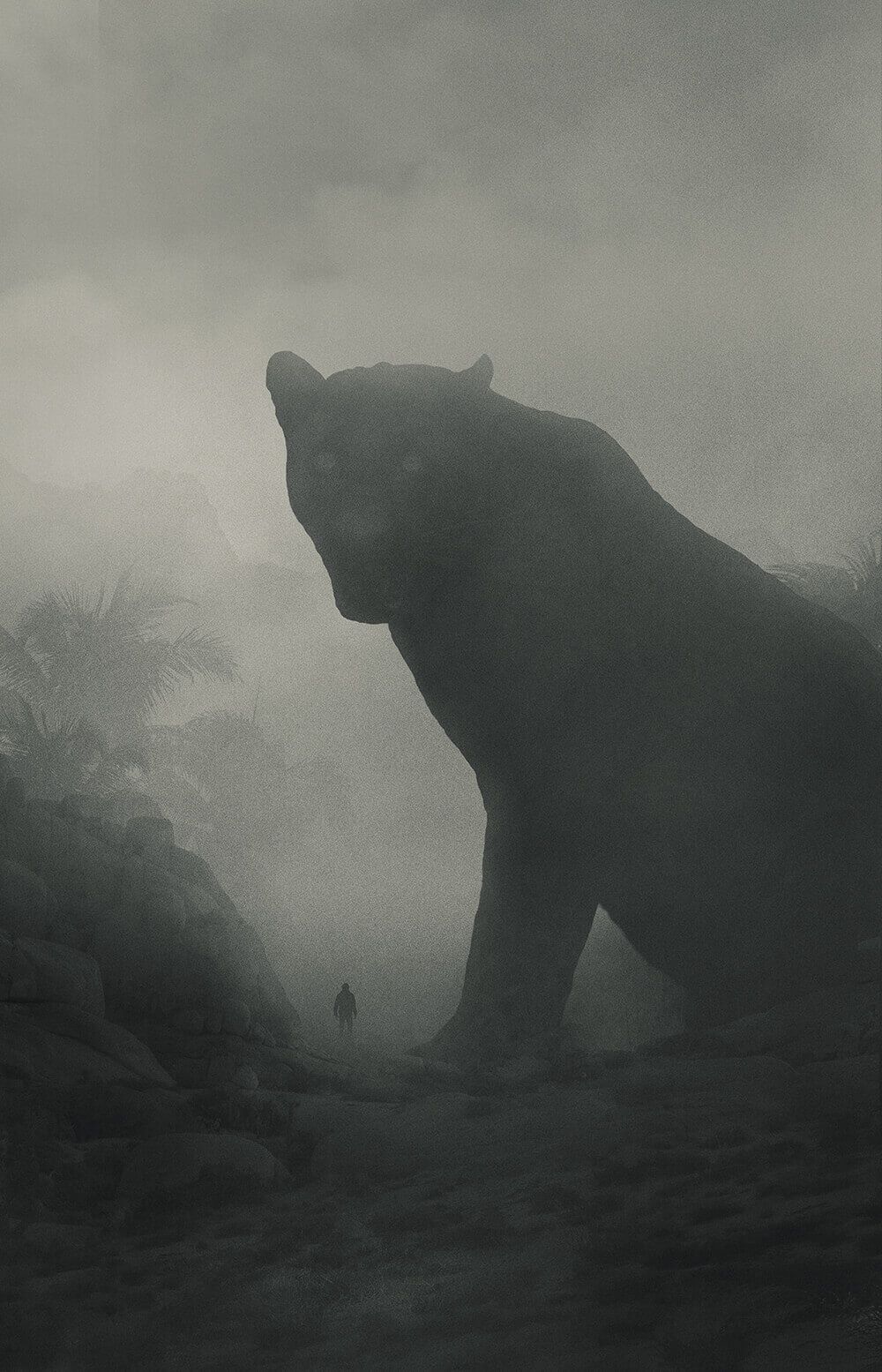 "No Choice", 2017, ©Dawid Planeta
No Choice
"You have no choice. You must leave your ego on the doorstep before you enter love."
– Kamand Kojouri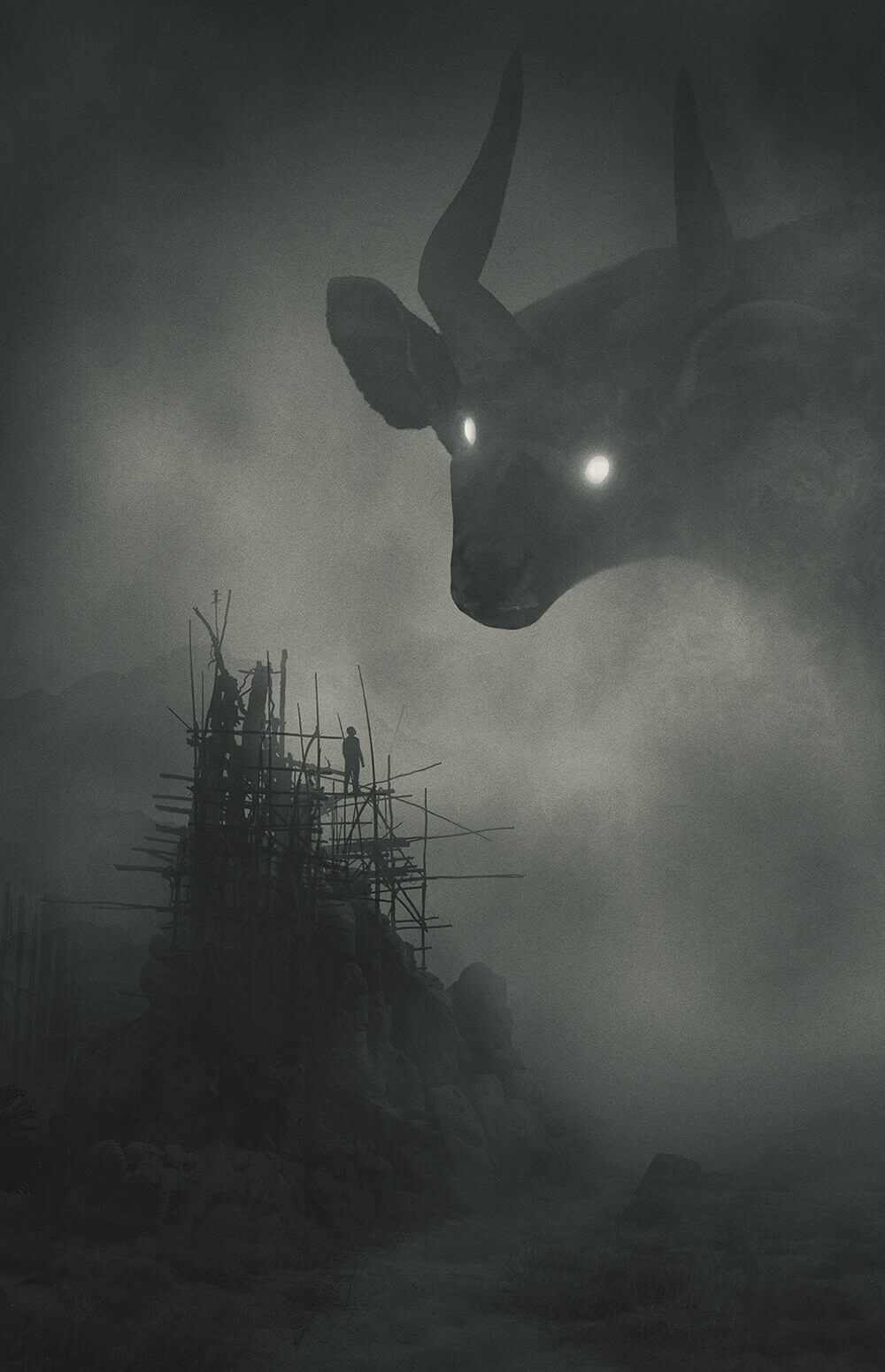 "My Own Enemy", 2017, ©Dawid Planeta
My Own Enemy
"The deeper I go into myself the more I realize that I am my own enemy."
-Floriano Martins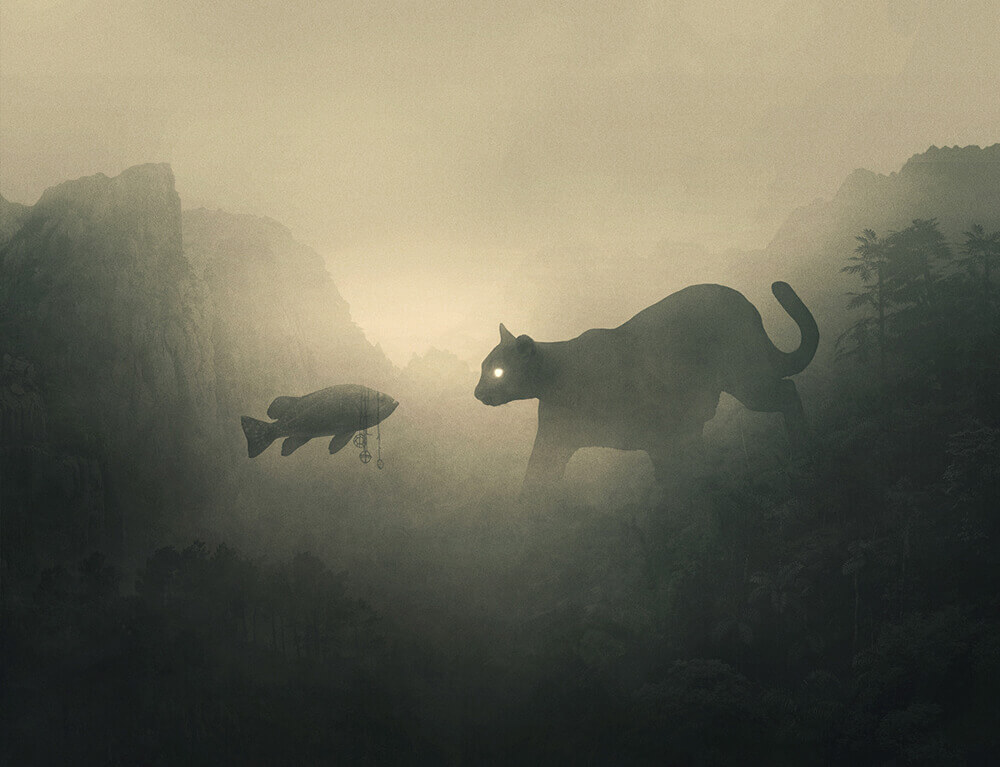 "The Miracle", 2017, ©Dawid Planeta
The Miracle
"You will face your greatest opposition when you are closest to your biggest miracle."
– Shannon L. Alder
Dawid Planeta
Polish artist and graphic designer Dawid Planeta summons gigantic beasts in his series of grayscale illustrations set in a mysterious land. Titled Mini People in the Jungle, his work explores the artist's personal experience with depression, visualizing the mental journey through dark times. Planeta explains, "It's a story of a man descending into darkness and chaos in search of himself."
https://www.instagram.com/minipeopleinthejungle/
https://www.behance.net/dawidplaneta