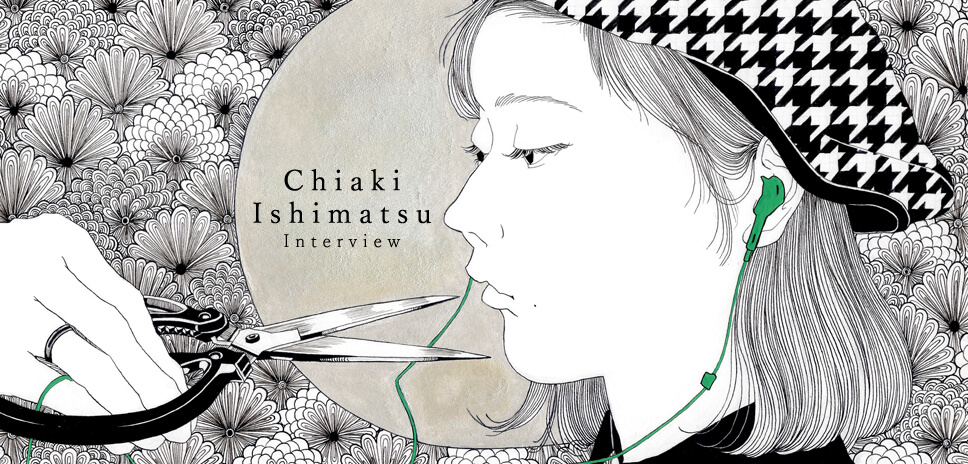 We are pleased to inform you that we recently sat down for an exclusive interview with the extremely talented artist Chiaki Ishimatsu. The interview features an interesting back story about the birth of "Fubijin-ga(Pictures of beautiful women)". We hope that you enjoy it. In addition, three art pieces painted by Chiaki are available on our site. Don't forget to check them out too.

—Is there any consistent theme running through your art?
The broadest idea in my creations is that "paintings can be seen even when a person can only lie down". In order to stay in line with the theme, I try to be aware of two things: one is "don't forget sexuality and death" and the other is "don't betray a weakness".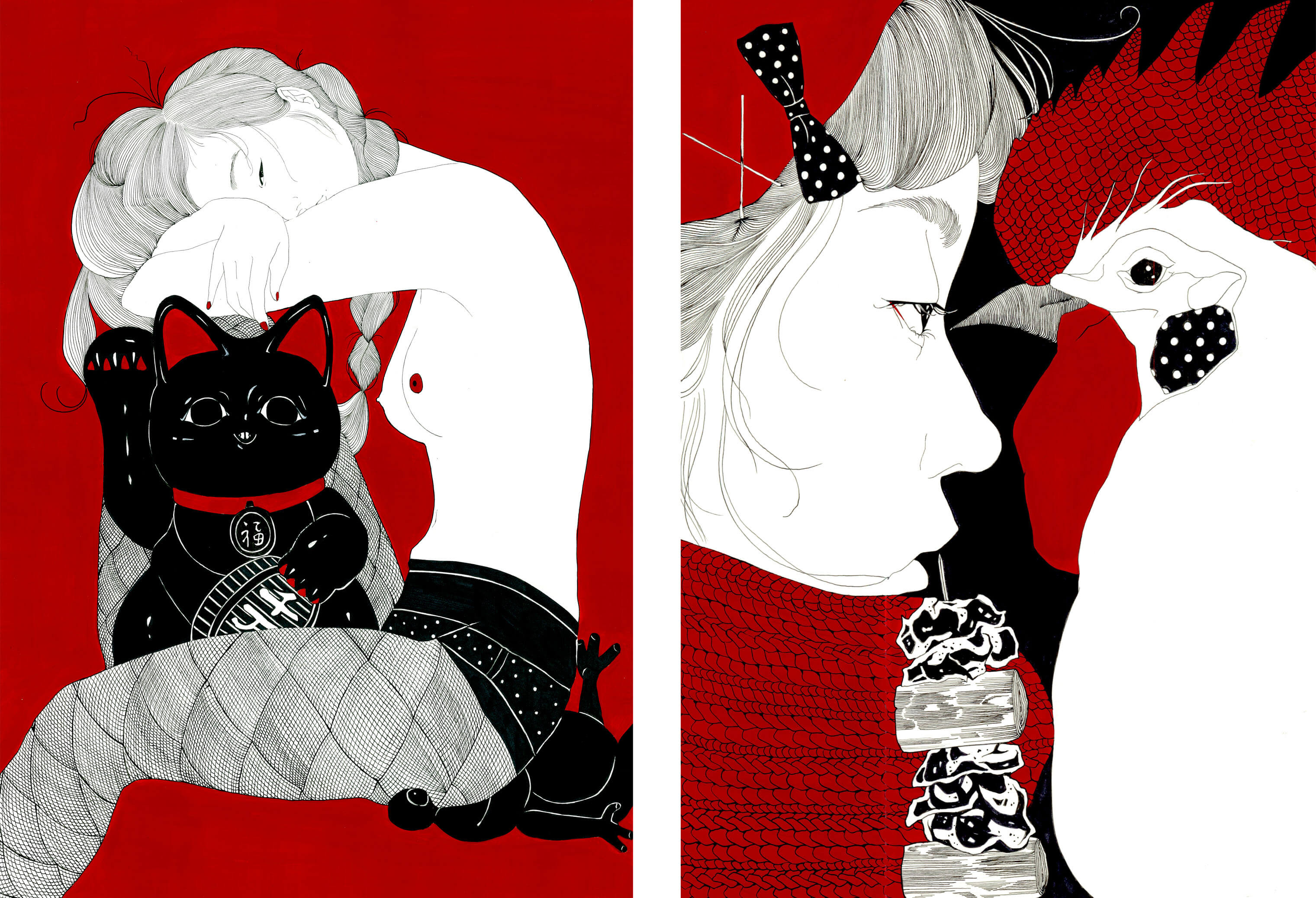 —What was the inspiration for working on the theme "Fubijin-ga (Pictures of non-beautiful women)"?
Four years ago, after withdrawing some money at the ATM, I turned around and heard one of the male customers in line say "she isn't pretty". Apparently, he expected me to be pretty from behind, but when he saw my face he realized I wasn't. I was shocked by his remark and couldn't get over it for half a year. I wondered about how I could take care of my feelings in the depths of despair. Although there is a famous quote "You can't change another person, but you can change yourself", I can't realistically change my face. I concluded that I have the ability to change the world with my creations. I want to use my energy to the fullest extent to allow people to feel that unique faces can be attractive and offer diversified views of beauty. Conclusively, I want to make the world a little bit of a sweeter place.
—What do you focus on when you are drawing a picture?
In the case of "Fubijin-ga (Pictures of non-beautiful women)", I can't lose my concentration for a moment when I am drawing them. If I lose my concentration, my drawing turns into beautiful women.
—Was there a specific event that drew you into masochistic literature which resulted in it becoming one of your themes?
I wanted to explore and understand the origin of my hurt feelings. I've had desires about bullying and being bullied since I was three years old. They were delusions related to masochism, like wanting to become a main character in a fairy tale in my childhood. I wanted to become someone like Cinderella and be worked hard by an evil step-mother and sisters. I wanted to become Thumbelina and be toyed with by a big hand. I wanted to become Snow-White and eat a poisoned apple and collapse. At the age of 22, I was fully immersed into my passion for "masochism". I think that my first book about masochism was "Venus im Pelz" written by Leopold Ritter von Sacher-Masoch.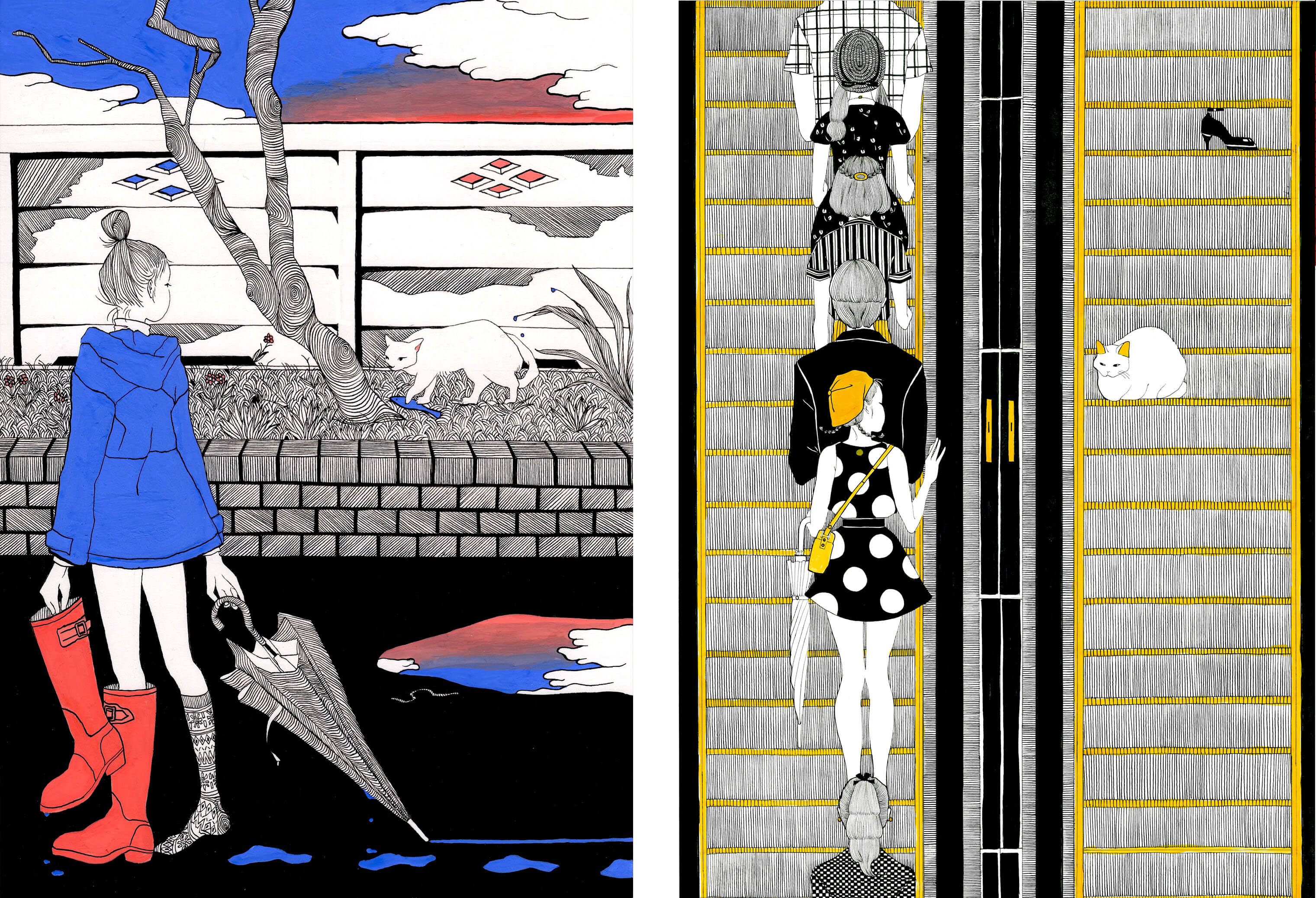 —Please tell us about the relationship between Fubijin-ga and masochism.
The goal in my creations is to discover and show the beauty in things. Things that are unacceptable and invaluable in society. Things we try to get rid of in society but they still exist. Masochism is one of the specific examples I use to achieve my goal. "Fubijin-ga" comes with the same glitter that masochism has.
—Could you tell us what you have coming up in the near future?
In October, I will be participating in a group show at The Artcomplex Center of Tokyo in Shinjuku. In November, I have two art exhibitions, one at a hospital called Toyohashi Heart Center and one in Scotland. Since the group show in Scotland is my first time showcasing my art outside Japan, I am very excited about it. Since I received the grand prize in the PETER'S Gallery competition (2019) I was awarded the chance to showcase 20 art pieces at PETER's Gallery in Tokyo in February 2020. In March, I am going to open my solo exhibition at Nagoya Mitsukoshi, an international department store and I will be challenging myself to change the theme of my paintings from Fubijin-ga (non-beautiful women) to a new one. In May, I will be taking part in an exhibition at Tokyo Metropolitan Theatre. Later on in 2020, I will be holding a solo show in either Ginza or Kojimachi, Tokyo.