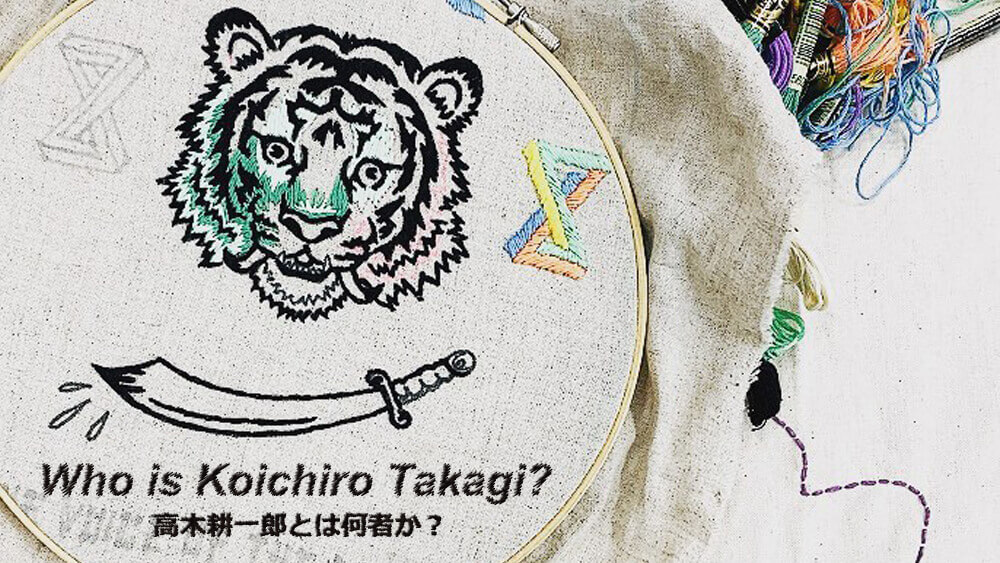 We are pleased to announce that original artworks entitled "Dark is not Evil" will be available TODAY, August 9th at 21:00 JST / 7:00 EST on our website. Before releasing these pieces, allow us to introduce you to the artist Koichiro Takagi.
Koichiro Takagi was born in Tokyo, Japan. He began to draw in his childhood, influenced by his mother, who graduated from art university. He went to art university in San Francisco to major in printmaking, taking courses in screen print and etching after graduating from art university in Japan. He was also exposed to various art materials including metal, wood, clay and cloth. This experience expanded the range of his artistic expression. After graduation, he moved to New York and started his career as a full-time artist.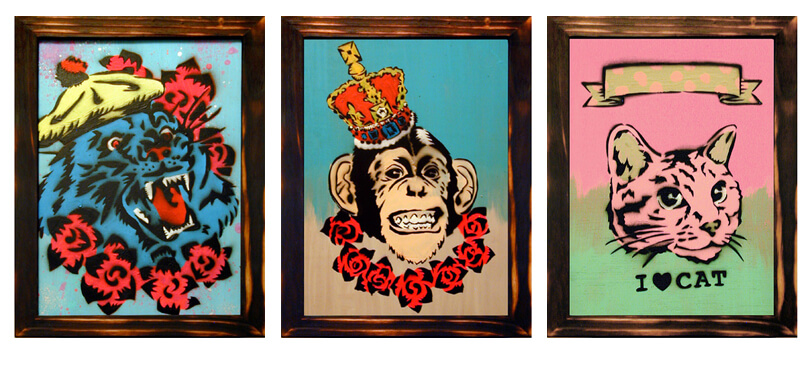 Since printing equipment was not readily accessible after moving to New York, he became more focused on acrylic painting. He also started creating works of art using stencil after meeting and hanging out with Brooklyn based street art group FAILE. During his stay in the States, he worked as an assistant for a local artist and held solo exhibitions in San Francisco (2001), New York (2004), and Los Angels (2005).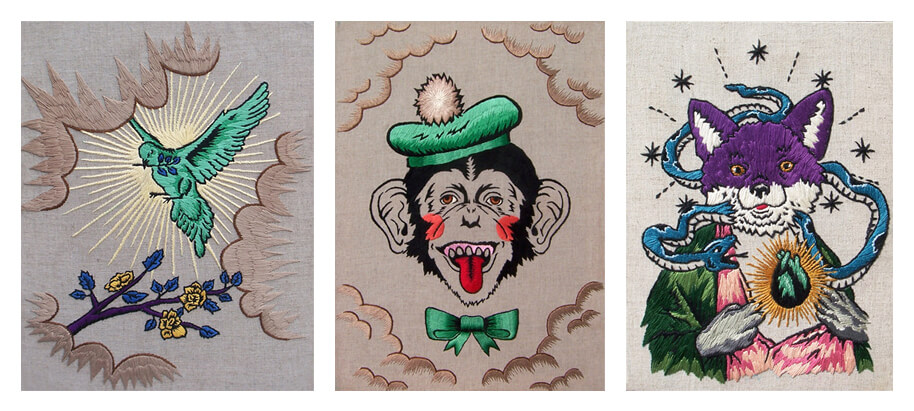 Koichiro returned home to Tokyo, Japan and held two solo exhibitions ("Welcome Back!" & "Old Fellow") in 2006. He began to create embroidery art inspired by an embroidered emblem he received as a gift from his friend. He learned embroidery techniques through trial and error such as using a stenciled picture on cloth, and from this experimentation developed his own distinctive style. In 2010, he opened his solo exhibition "Boys Stitches Club", which showcased his collection of embroidery art at TOKYO HIPSTERS CLUB. His embroidered art pieces earned him a good reputation, and his solo show entitled "Pink Pepper" took place in Paris, France the following year.
He began to feature animals and anthropomorphic animals as distinct features in his art in the show "Paint it Black" in 2009. Instead of people, he became focused on painting animals because "it's easier to create a story in painting by using animals as the main character since they can be interpreted in various ways due to their symbolism, whereas human beings are one-dimensional. I also think that if people saw my art pieces and asked 'what is that?', instead of 'who is that?', then they would have more of an opportunity to gain new perspective from my art. That's why I started painting animals"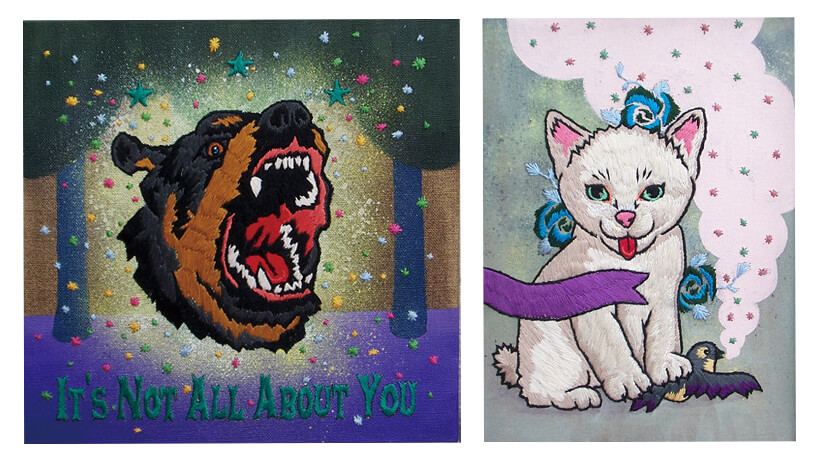 In 2013, Koichiro held a collaborative exhibition with LA based artist Katsuo Design in Tokyo and showcased his mixed media art collection combining "painting", "stencil", and "embroidery" as his new focus. In order to mark the publication of his first art book "GLOOM", his solo show, which showcased pieces from his entire career, took place at GALLERY TARGET in Tokyo. A collaborative cap with American headwear company New Era was also exhibited at the venue.
He also collaborates with notable fashion brands including Beams, Paul Smith, and Marc Jacobs. In addition, he holds workshops to inspire others to do embroidery. Koichiro Takagi is continually evolving the possibilities for his creations and we're excited to see what he comes up with next.