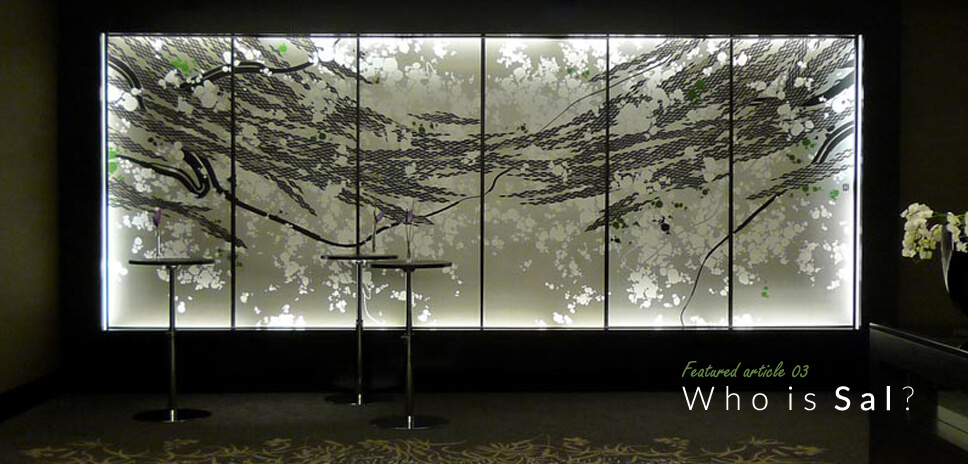 We are delighted to announce that original works of art entitled Tuki will be soon available on our website. (Release date: March 24th, Sunday, at 21:00 JST / 7:00 EST) Before releasing these gorgeous pieces, allow us to introduce you to the artist "Sal".
Sal biography
Sal was born in Hyogo, Japan in 1970. After assuming the name "Sal" as a tribute to his cat, he began his career as an artist. He explored and created his distinctive style called "Graphic Pattern Series" through trial and error. Graphic Pattern Series is his collection of paintings integrating 3 factors including "graphic art", "graffiti" and "Rinpa". Rinpa, born almost 400 years ago, can be described as a Japanese school of art using a highly decorative style of painting.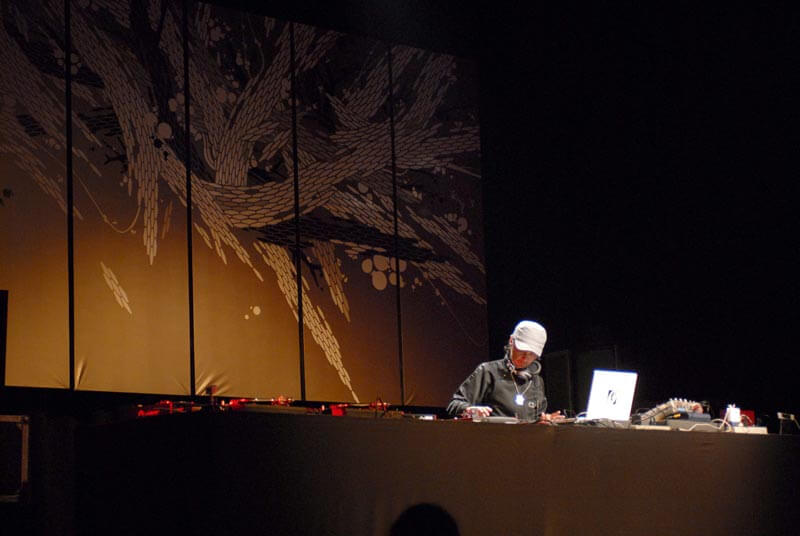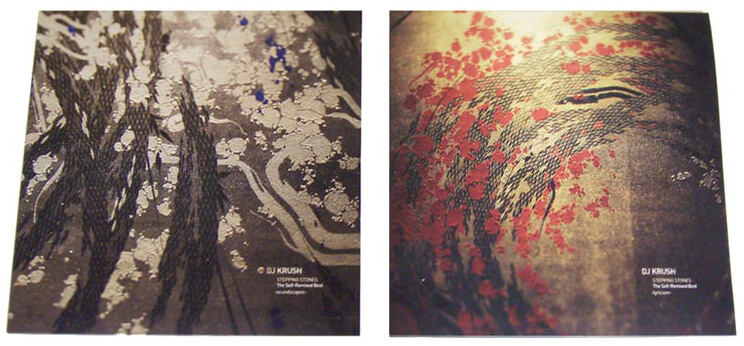 In 2002, one of Sal's works of art was used for a Japanese movie "Guuzen nimo saiaku na shounen" directed by Su-Yeon Gu. The art piece appears in a scene of the main character's room. In 2003, he participated in a group show called "Style Wars" in Tokyo, Japan and showcased original paintings of "Graphic Pattern Series" for the first time. Sal also opened solo exhibitions in 2 consecutive years (2004 and 2005) focusing on this same series. 
In 2006, his paintings were used as cover art for legendary DJ and producer DJ KRUSH on his 'Self-Remixed Best' series. The following year, Sal was invited to Barcelona, Spain to create a huge panel painting for DJ KRUSH's concert and DJ KRUSH subsequently held a concert in front of this piece. In 2010, Sal completed a mural at the Hyatt Hotel's ballroom in Dusseldorf, Germany, a city which has produced a number of well-known artists.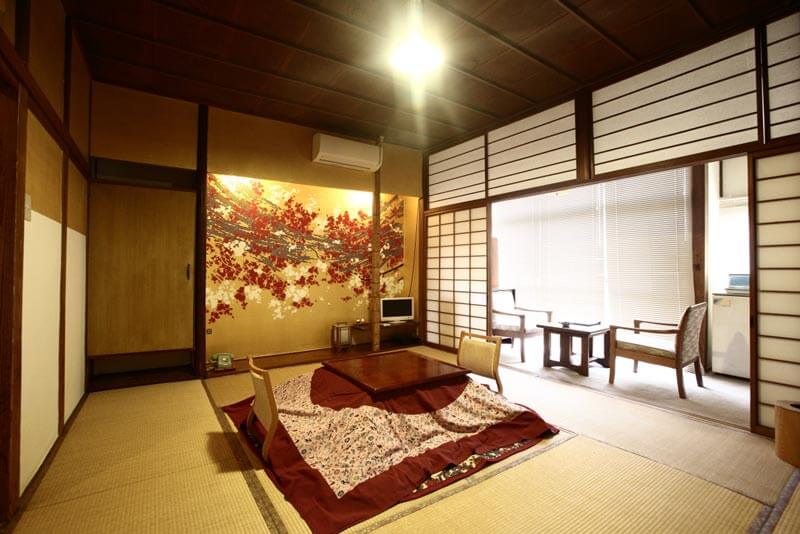 After the Great East Japan Earthquake, he began to visit the Fukushima area and carried out community-based creative activities such as interior decoration at a traditional Japanese inn and an art exhibition at the venue of a local festival, deepening a friendship with the locals. In 2017, Sal wrapped up a collaborative mural with JONJON GREEN by Youta Matsuoka on the streets of Tokyo as part of a project called "TOKYO MURAL PROJECT".

Sal also challenges himself to express his vision in various ways. His "Pencil on Sailcloth" series, with cyborgs and portraits done by coloured pencil on sailcloth and then sewn together and his "HSL(Homo Sapiens Lumen)" series, an original story, drawn entirely with coloured pencil are examples of some of his other styles of art.

List of Exhibitions
2017 – Gestaltzerfall – QUIET NOISE arts and break – Tokyo / Japan
2016 – SUMMERTIME OF THE BESTSAYS – OHKA THE BESTDAYS – Tokyo / Japan
2016 – L'avenir de l'existence humaine – Tokyoïtes Art – Paris / France
2015 – BORAH – HATOS BAR – Tokyo / Japan
2015 – PLUTO – THERME GALLREY – Tokyo / Japan
2010 – SAL EXHIBITION – Gallery MoMo – Tokyo / Japan
2009 – SAL EXHIBITION – Planet patrol – London / UK
2007 – Black Book Session with DJ KRUSH– Circulo Bellas Artes – Madrid / Spain
2006 – Art Installation with Candle JUNE– Gallery Trax – Yamanashi / Japan
2006 – Frank151 Far Eastern Conference Exhibition – Scion Installation – Los Angeles / USA
2006 – THE SKRAFT– gallery DAZZLE – Tokyo / Japan
2005 – GIFT – gallery DAZZLE – Tokyo / Japan
2005 – SAL EXHIBITION – gallery DAZZLE– Tokyo / Japan
2004 – SAL EXHIBITION – gallery DAZZLE– Tokyo / Japan